SWEAT EQUITY:  From setting his vision to paper, to planting massive Douglas fir timbers for the fortress-like framing, to designing the interior furnishings, Beale has built his dream with a minimum investment. Phases of completion for the main house and two connecting pavilions, replacing what began as "just a flat, open field with nothing in it".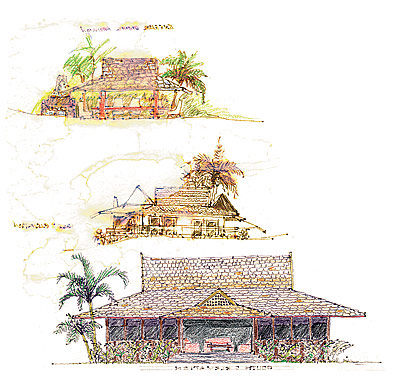 (enlarge)

(enlarge)

(enlarge)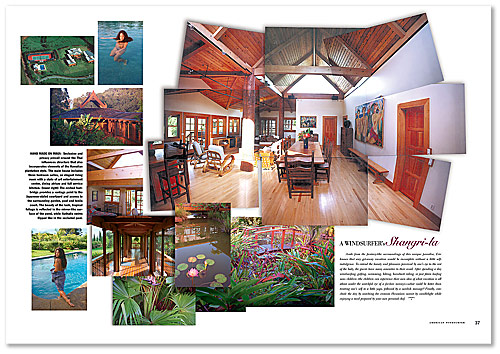 Meet Eric Beale. French windsurfer from England. Two year titleholder, World's Fastest Speed Sailor. A designer/artist with a board under his feet and a vision in his head. Who would have guessed that such an unassuming kind of guy would have the notion to create such a grand and creative expression? Welcome to Anuenue (pronounced Anewee-newee), meaning "The Rainbow House".
Through the tops of ten thousand hand-planted trees, Eric Beale's private estate sits among the hills of Haiku, Hawaii, surrounded by breathtaking panorama of both the Pacific Ocean and Mt. Haleakala.  Not apparent to the view, however, is the extent of Eric's commitment in transforming a hand-sketched design into an Hawaiian icon. Well over half the labor necessary to complete Anuenue was provided by Eric himself, leaving him with a monetary investment no greater than what one would expect to pay for a typical American home.
"It took only thirteen months to complete, from beginning to end, including the construction itself, the landscaping, the pool, the tennis courts—everything. Now, when I say 'thirteen months,' keep in mind that that's 12 hours a day, every day, for thirteen months," Eric clarifies.
Advertisement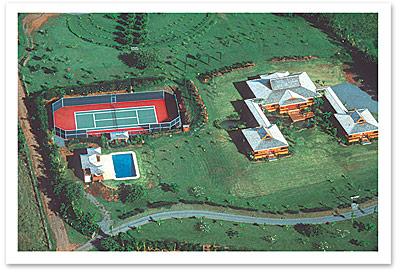 Aside from the fantasy-like surroundings of this unique paradise, Eric knows that any get-away vacation would be incomplete without a little self-indulgence. To extend the beauty and pleasures perceived by one's eye to the rest of the body, the guests have many amenities to their avail. After spending a day windsurfing, golfing, swimming, hiking, horseback riding, or just plain loafing sans children (the children can experience their own idea of what vacation is all about under the watchful eye of a for-hire nanny)—what could be better than treating one's self to a little yoga, followed by a swedish massage? Finally, conclude the day by watching the crimson Hawaiian sunset by candlelight while enjoying a meal prepared by your own personal chef.
Lucky for us, Anuenue' s seed became planted in the determined and unbridled mind of one exceptional windsurfer by the name of Eric Beale,  who has shown us a modern-day example of how limitless the possibilities can be—if we only let them.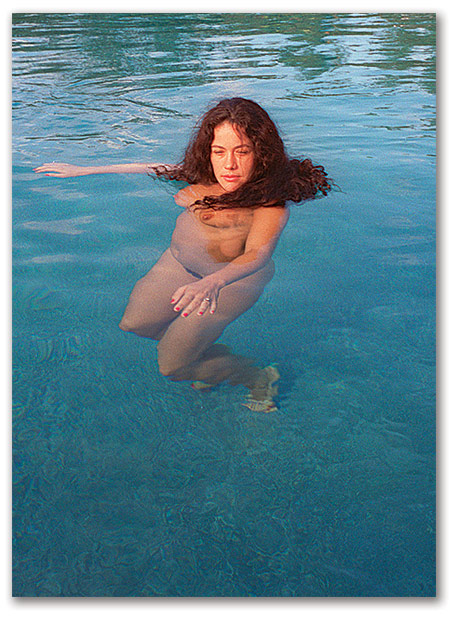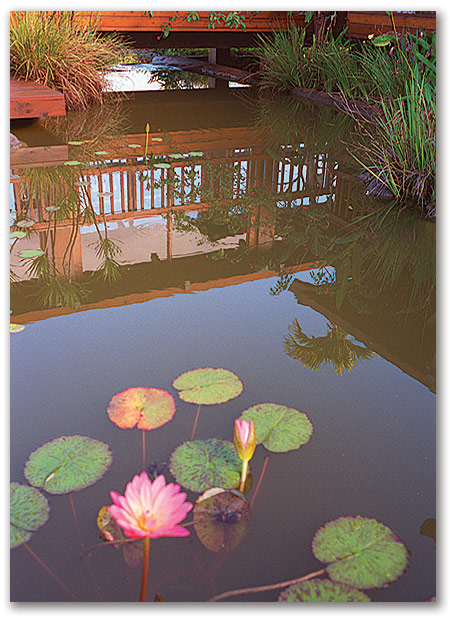 Advertisement