Volume 6, Issue 3/4
Published in 1999
By Gavin Grow
I awakened early that morning well before sunrise to an impromptu orchestra of chimes as a gale wind blew through the sailboat riggings of the many vessels moored behind our home.
Citing financial difficulties to mount such a campaign, Kerry announced to a disappointed Bay State press conference that he will not be a potential candidate for the upcoming 2000 race. Privately, Kerry told American Windsurfer Magazine that it was a difficult decision not to run.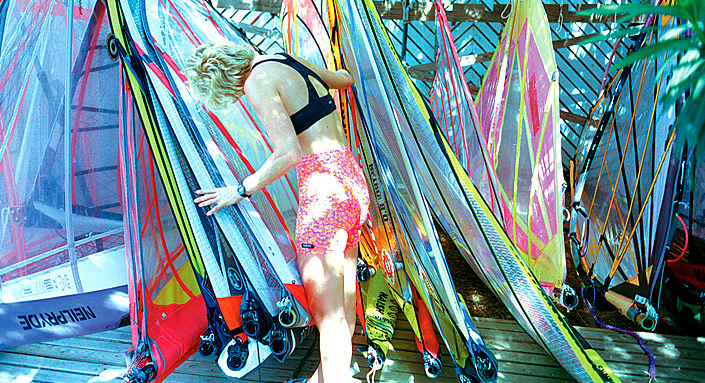 By Ken Winner
THE BEST OF ALL WORLDS: Having a catamaran at your service was a luxury. Sailing the flat waters off Fishermen's Huts can get tedious unless you have a windsurfer-carrier and can boldly go where no windsurfer has gone before.