Screamers is a section to showcase windsurfing's freshest angles. It is here that we applaud those windsurfers who strive to broaden the horizons of our sport by continually venturing into the zone where will power, equipment and environment meet with astonishing results. Welcome to the edge of insanity. Welcome to Screamers.
Jason Polakow   KA1111
Photographed by: Jono Knight    Jaws Maui, April 1997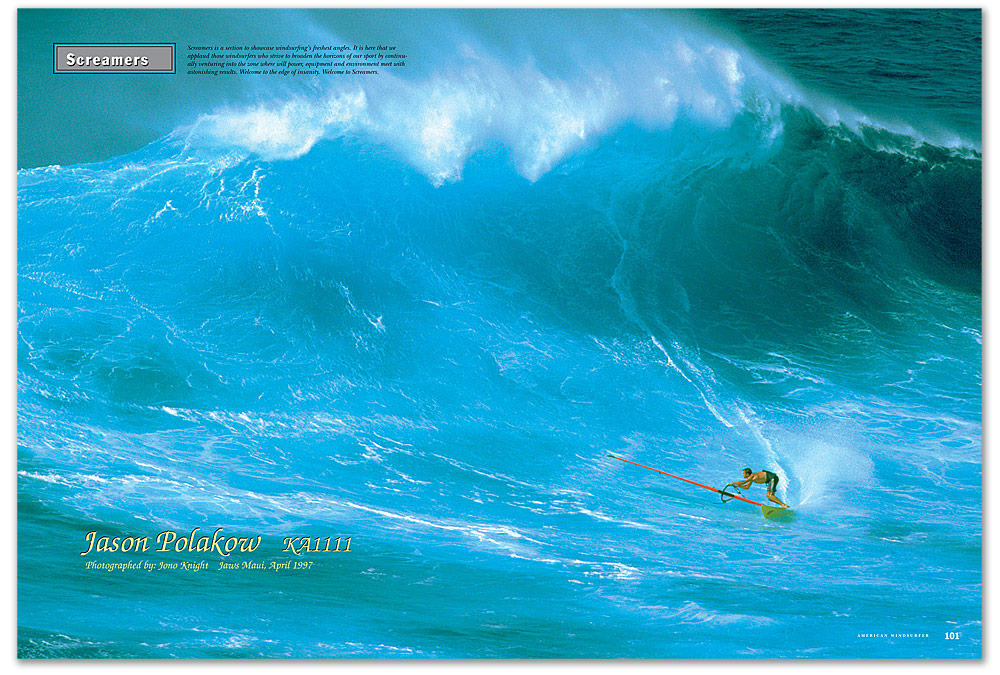 Many of our readers thought this photograph was a fake when it appeared in a JET SET ad in issue 5.1. We thought it would be fitting for Screamers to display the entire sequence of Scott Carvill's flight at JAWS captured by photographer Jono Knight.
Advertisement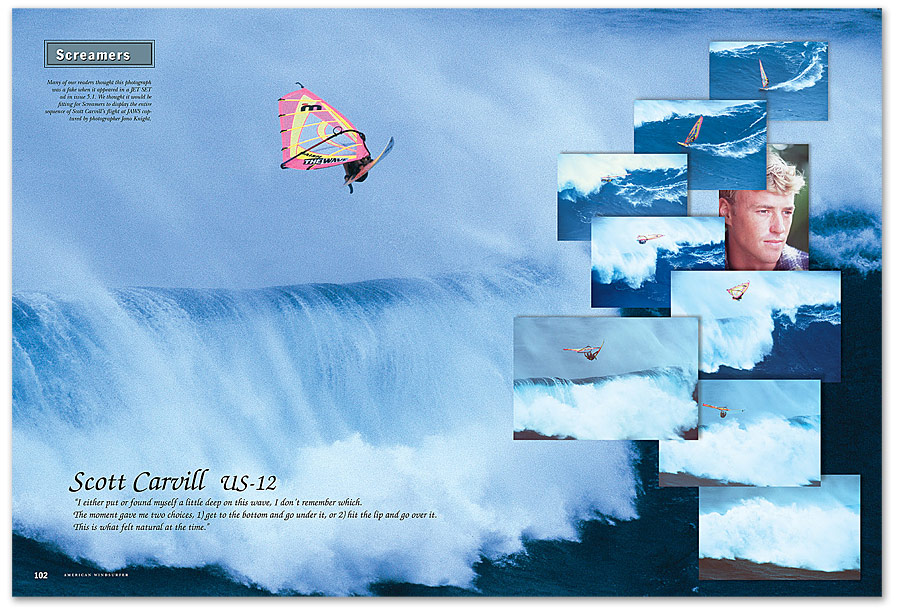 "I either put or found myself a little deep on this wave, I don't remember which. The moment gave me two choices, 1) get to the bottom and go under it, or 2) hit the lip and go over it. This is what felt natural at the time."