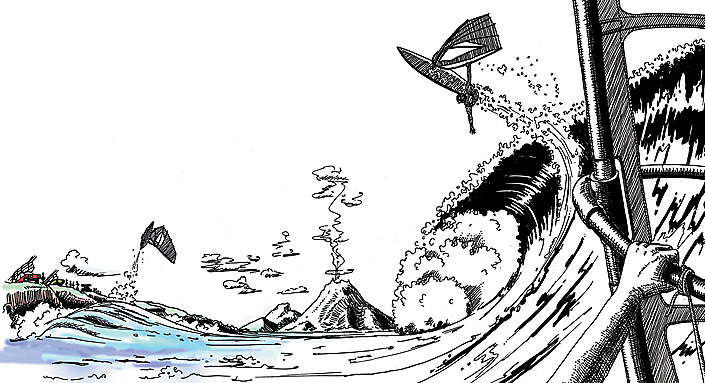 By Annabella C. Hofmann
An American Dream. A shoe-shine-boy becomes a millionaire. A land-rat becomes a wave shredder. You're living in an area with lakes or on the ocean. You would like to try windsurfing, but...
By John Chao
Any place that has water and wind is a potential destination for a windsurfer. Here are a few popular places that are geared toward windsurfers.