Volume 8: Issue 5
Published in 2001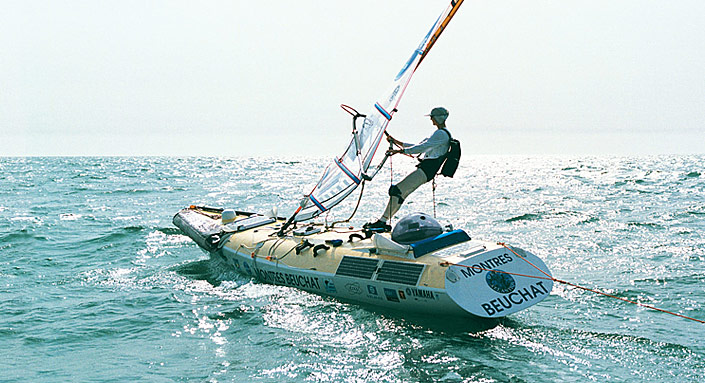 By Laurie Nadel
Rapheala le Gouvello, the forty year old Frenchwoman who made history in April 2000 by windsurfing solo across the Atlantic Ocean, is planning to windsurf solo across the Pacific next year.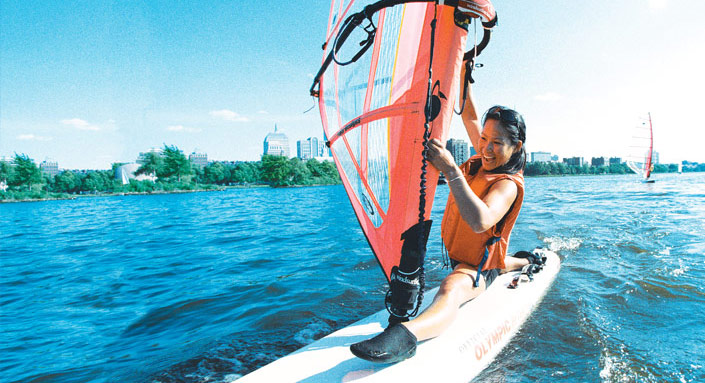 By John Chao
"If one believes, however, that things happen for reason, well, that reason for me has been windsurfing. Who would have thought that it would be Boston where I discovered this sport!"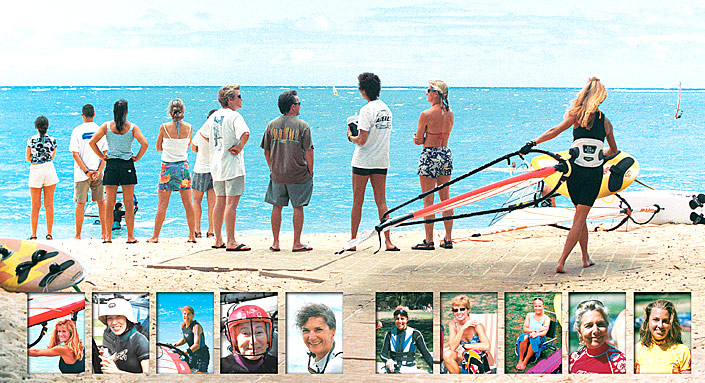 By John Chao
It was a simple and glorious assignment. Fly to Maui and go to the world famous Kanaha beach for a day and meet as many female windsurfers as possible. It was a perfectly logical thing to do for an issue totally devoted to women.