TO THE LOCAL WINDSURFER, Jacques is the "cheers" of Maui, A place where everyone knows your name.  Instead of  "hello Norm" it's Robby or Josh or Bjorn.  A place where the mortal windsurfer can see, and be seen with the biggest names in the sport. The High Society of the North Shore where many of the top sailors reside during the year. For many windsurfers who lands on Maui, Jacques is an important destination. Sailors from all corners call it their watering hole!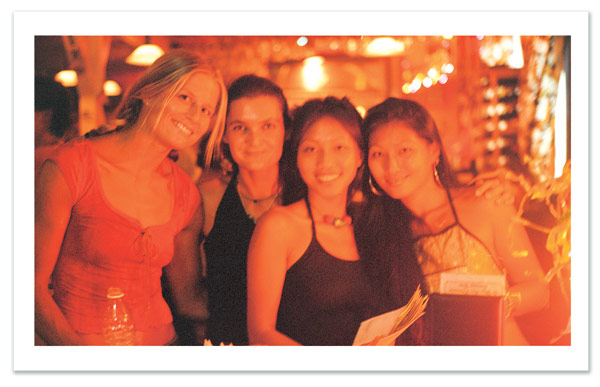 If you read the Lonely Planets guide to Hawaii; Jacques is listed as the most popular bar in Paia to have a drink. What the guide book doesn't mention  is how profound of an affinity this bar/restaurant has with windsurfers all over the world. Some would say it's the food, others would say it's the indoor/outdoor ambiance but let's face it—there are many restaurants on Maui that feature fine food served in an open air setting among warm breezes and clear skies.
So what makes Jacques so special?  Could it be because he's is a very fast sailor? Maybe because he's a great chef who was the chef for the Swedish King? Could it be he's a visionary and a smart business man? Or that he specializes in Pacific regional dishes with a French accent? Ask anyone who belongs to the "hungry male market" and you will hear that the answer is quite simple—Jacques a ladies man. . . or should we say Jacques the man with the Ladies?
Advertisement
Let's face it. You're a windsurfer visiting a typical testosterone-driven community like Maui. If you go out to eat you'd go to Jacques because he has surrounded himself with a staff of beautiful women. They float about the restaurant in ankle length sarongs and open back tops in tropical fashion and they radiate sensuality like the waves and the wind.  "They are very pleasing to the eyes. Explains Jacques, "Women are like windsurfing. They are both feminine, elegant and beautiful to look at."
How can you argue with success?
---
If you haven't figured it out, Jacques Pauvert is the man with the fish. Reported by: Glenn Fuller