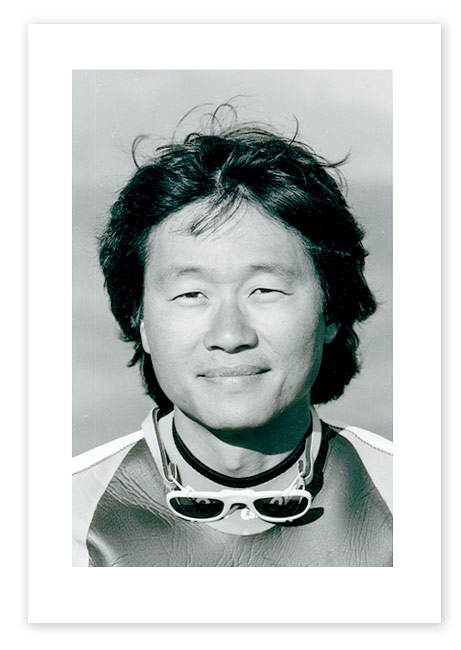 North Sails placed an ad in our last issue which inadvertently offended some believers of the Christian faith. The ad was a portrait of Josh Angulo doing a maneuver described as the "Jesus Christ." The ad is out of Europe and it can be said that it was a play on form and expression.
In this case, the maneuver exhibits an open arm position which mimics the Christian cross and observers of this action might exclaim the expression as a form of being impressed.
The Bible teaches the Christians not to use name of Jesus Christ in vain. To some, the ad appeared as a direct affront to their faith.
Shortly after the Winter/Spring issue of American Windsurfer came out, writer Maui Meyer and I went to Hawaii to complete an article on a well-known windsurfer who became a Christian and is now a pastor of a church in Paia. His mission is to reach out to surfers, windsurfers, and non-believers with the Christian message of hope and salvation.
This was a story close to my heart, an inspirational story that says there is more to life than just windsurfing. A testimony to the power of faith which can transform a self-oriented, hardcore sailor to a caring, devoted man of God, helping the poor and  bringing hope and salvation to the needy. A truly wonderful story about life.
I had photographed the magic of the little church just off the beach from Ho'okipa on three previous trips. And now we were there to wrap up the story for the coming issue.
To our amazement, after finishing the interview, we were told by the pastor that he was very disturbed that the magazine would host an ad like North Sails' and accept suggestive personal ads in the back. I explained to the pastor that we try not to play God to advertisers, and even Christ made a point of associating with anyone.
We left the interview tape with the minister and asked him to think about it. It was a great story and we expressed how disappointing it would be to miss the opportunity to bring out his message of love. After all, aren't Christians called to witness to sinners and non-believers about the message of redemption?
We went back a few days later and the pastor sincerely told us, "No."
Though I respect the man for doing what he feels he should do, I share this experience with you because I feel there is a parallel between this story and what our sport of windsurfing is going through.
The pastor and some religious churches have become righteous in their ways just as the sport of windsurfing has become righteous and forgotten a market of non-believers. A market that can't get there from here because the enlightened ones will not speak to sinners, in our case, to the beginners.
I remember the first time I tried windsurfing, on the south of France. I went up to a stranger with a board and asked if I could give it a go. However embarrassing it was for me ( I was naked and on assignment at a nude beach), I nevertheless experienced the infant steps of my windsurfing journey.
Today, with our righteous high-tech equipment and wind conditions, how possible would it be for me to "give it a go" and spontaneously hear the message?
Yes, the pastor momentarily lost sight of his calling to witness to all humankind. Perhaps windsurfing has also forgotten its ability to "witness" to a general public.
We at American Windsurfer are certainly not perfect and will make mistakes and lose sight of our mission from time to time, and, from time to time, there will be controversial articles and advertisers. But the important thing to remember is that we, all of us, are messengers. Like the saying, "Don't kill the messenger because you don't like the message." the opposite is also true. "Don't miss the message just because you don't like the messenger."
— John Chao
Publisher/Editor