Technical Editor Ken Winner gets ready to take the plunge into the volume test pool while Instructional Editor Mike Piltzecker brings a solid foundation of techniques.
THE MAKING OF this issue, the first American Windsurfer equipment test review came to life riding on the talents and dedication of a team of WindMakers.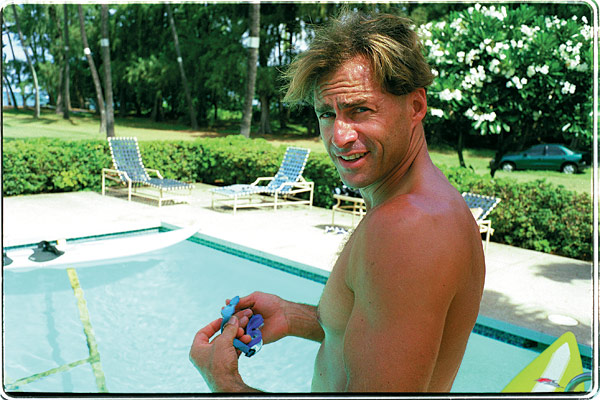 Leading the pack and at the epicenter of the technical storm is our Technical Editor Ken Winner. Our undisputed windsurfing guru, Winner has been windsurfing for over 20 years and is recognized as the leading technical expert in the windsurfing world. He has been credited as the inventor of the adjustable mast track, the flapper board, the inflatable WindGlider, the tuttle box, high-aspect pointer fin and the portable speed timing system. Winner is also credited to be the pioneer of the carving jibe. He was the first windsurfer to sail Ho'okipa on a sinker board and the first President of the USWA. He is also the distinguished holder of the US-1 sail number.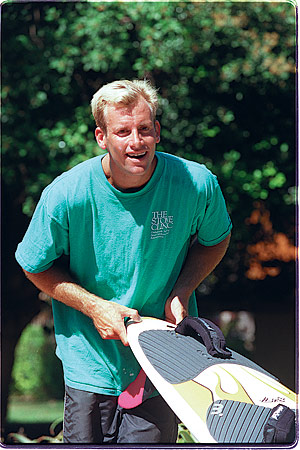 Ken Winner's 20+ years of experience provides a solid technical foundation to this issue and to our equipment test sessions, which not only took place on Maui but also on Aruba and Islamorada, Florida. You will find more equipment reviews in subsequent issues of American Windsurfer. Winner brings tremendous integrity and knowledge to this magazine and will help guide this publication and the sport into the 21st century.
Another contributor to this issue, and to the success of our equipment test sessions, is our newly crowned Instructional Editor Mike Piltzecker. Piltzecker is one of the leading windsurfing instructors in the country. His skills and dedication are an inspiration to the magazine. Aside from being the in-house coordinator who brings together all the complexities of a project like the board test—Piltzecker's gifted instructional voice can be found in articles such as "So you want to be a Wave Sailor" on page 76. Look for more instructional pieces in upcoming issues of AW as well as  our website.
Advertisement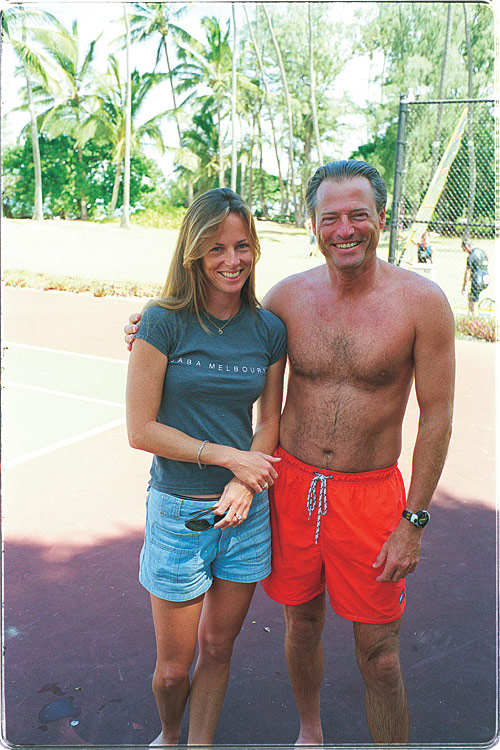 Another major WindMaker that has made things fly around here is the magazine's Director of Business Development, Bill Fleischer. For this issue, in addition to his business advice, Fleischer's spectacular Maui property provided the perfect venue to conduct our equipment test. Fleischer loaned us the usage of his Club Paradise on the North Shore for five weeks. Imagine playing a round of tennis on your own private court until the wind builds, then launching from a private beach, and capping off your day with a swim in the pool followed by drinks on the deck. That's just a  glimpse of Bill Fleischer's contribution to the test. A business entrepreneur from Vail, CO., Fleischer's passion for windsurfing has permeated into all his children's lives, including Chad Fleischer, a two-time Alpine Olympian.
Bill Fleischer not only gave us Paradise, we also put him to hard work by measuring the boards as well as coordinating all the beautiful talent for our photo shoots. Clearly a great asset to our team—a delight of a friend.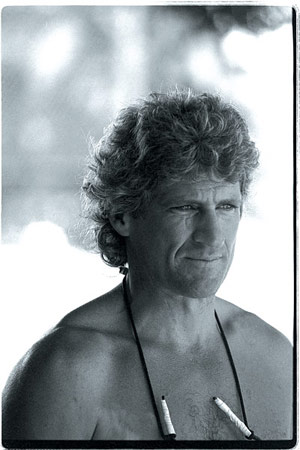 Another great asset to the team and a delight of a friend is Glenn Fuller. Described by many who have come to know his magnetic personality in these terms: "Glenn is one of the most genuine persons you will ever meet. He's intelligent and always thinking ten steps ahead of you." The skills Fuller acquired building his own home, running his family–owned convenience store, and working as a member of this magazine's production team, applied perfectly to his role as equipment manager for the test. Glenn was constantly busy building board racks, placing footstraps on boards, making sure our other testers were put out on the water with the right equipment and testing whatever gear was left over. He was always sporting a grin and made Paradise even more pleasant.
Speaking of being pleasant, Fran Dickson is another WindMaker that has made the Maui experience complete. Our hostess at the Maui Board test, Fran not only took care of business by managing the affairs of the house but she also was a major contributor as a tester. She was able to hold her own in conditions that made some of the guy testers a little uncomfortable, while still maintaining a female perspective.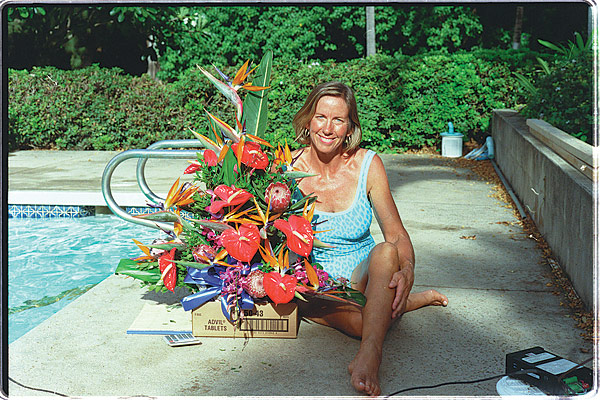 Finally, to the many testers who flew in from all over, including Steve Hutchins (the winning cover boy who cheated by getting all his Canadian friends to vote) this issue would not have been possible without your contributions.