The founders of the Crissy Field Alliance, from left to right, Jackie Holland, Barbara Alvarez, Robert D'Arcy and Jeff Caminello. Find out why their mission is so urgent to all windsurfers.
Windsurfers from all over the world know the magical image of  sailing under the Golden Gate Bridge in San Francisco. Whether they have been there or not, the Golden Gate Bridge symbolizes the splendor that man can create when nature is approached with harmony and respect. Sailing under the majestic bridge is indeed an experience that all sailors should seek and protect.
AN INTERNATIONAL RED ALERT is out because the access to this windsurfing Shangri-la is threatened by politics and metropolitan transformation. Crissy Field is the launch area to the bay and the Golden Gate bridge, and for years, it has been part of the Presidio Military Base.
A few years ago, the military pulled out and the base was turned into a National Park. In October 1993, the Park Service released its draft plan for the Presidio which would severely limit launch access at Crissy Field.
In response, the Crissy Field Alliance, CFA was formed, and they submitted a proposal to the National Park Service that emphasized the need for adequate access based on the large numbers of local windsurfers and the significant status of Crissy Field as an international windsurfing destination.
The CFA also emphasized to the NPS the need to promote recreation that maintains sensitivity to the natural environment and introduced their task force, who will investigate the toxic emission levels and the clean-up plan for the proposed restoration of the wetlands.
The bottom line is that the CFA needs your involvement NOW! Windsurfers in the Bay Area can't afford to wake up one day to find their favorite site stolen in the night by bureaucratic pickpockets.
In June 1994, the National Park Service will release the "Final Plan" for the Presidio. Crissy Field has already been designated a "sub-area" in need of further definition, providing windsurfers with their final opportunity to secure access.
Any one of the following CFA officers can help or know of people who can make a difference! Robert D'Arcy (510/601-0571), Barbara Gavula Alvarez (415/441-9172), Jeff Caminello (415/771-3265) and Jackie Holland. You can also call Kate Nichol, Public Involvement Specialist, Presidio Project (425/556-3097) for plan documents and information.
DON'T THINK YOUR VOICE WON'T MAKE THE DIFFERENCE!! ACT NOW!!!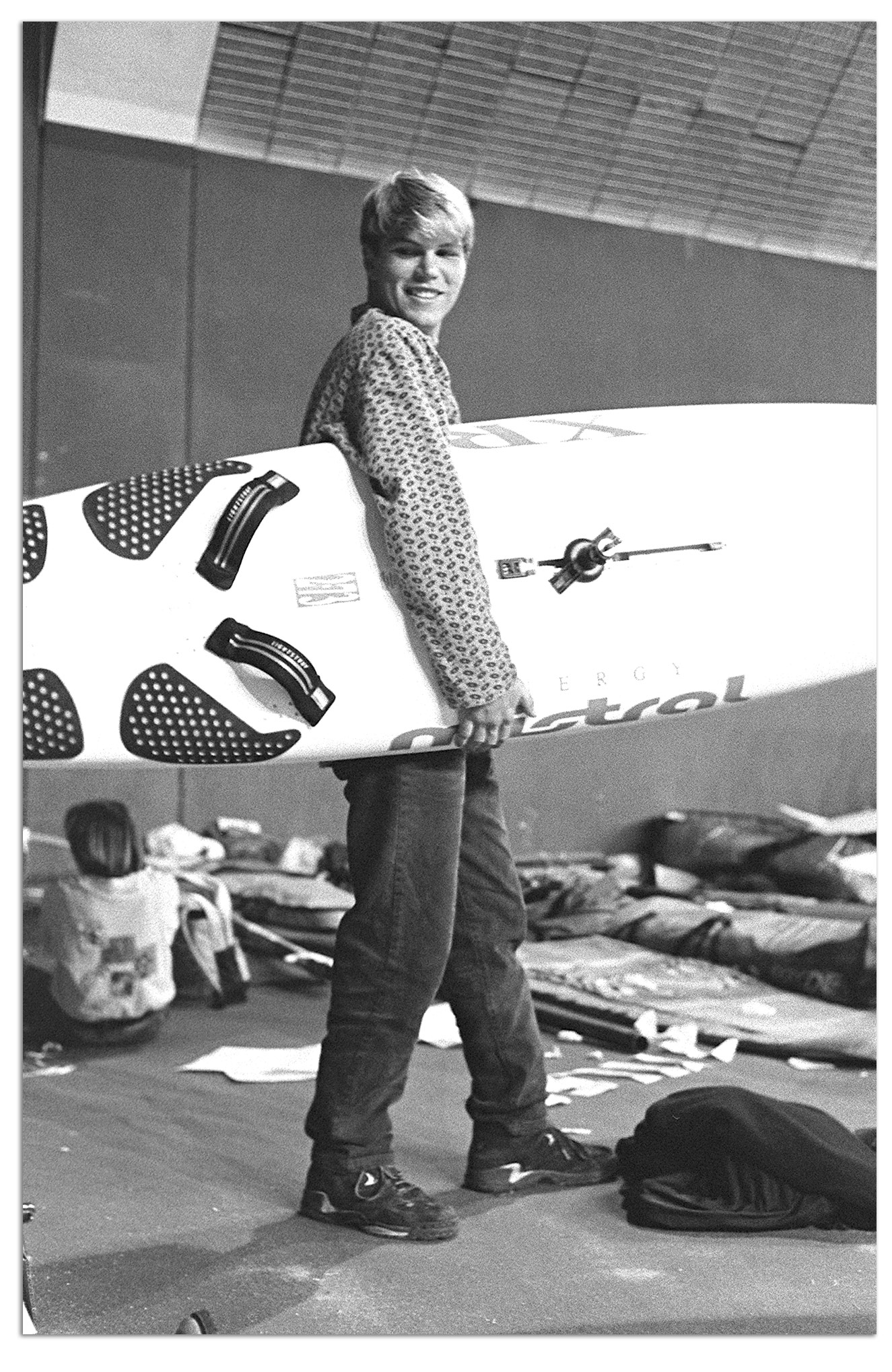 Meanwhile in Paris, Josh Angulo is on his way to being a "mega-star", according to Michael Plank, president of North Sails.
In a new marketing approach, Old Spice has decided to acquire windsurfing as their corporate image in Germany. They have teamed up with North Sails and Mistral to make their interests known, and Angulo is their hope for the future.
Soon after the Old Spice endorsement, it comes as no surprise to hear that Angulo switched onto Mistral boards. "It's incredible to me," says the starry-eyed talent, "to be on the same team now as Robby Naish! …my idol!" Having Angulo on the team makes a lot of sense to Naish. "It is a nice combination of old and new. It makes me feel young and Josh will have the benefit of my experience."
Uh… Grasshopper, carry my quiver bag…
Other chirpings from the field are from Matt & Kevin Pritchard. Both brothers are contemplating joining Neil Pryde USA's Team. Kevin signed on the dotted line but Matt is still on the fence. Matt, US93, has been touring the World Cup and is using Neil Pryde sails to improve his standings. At Almanarre, Pritchard was beating Bjorn Dunkerbeck just before the race was called off.
These days there seem to be as many pro sailors changing ship as heads of companies. Angela Cochran, US21, has gone to Fanatic/ART/Danskin.  Nick Baker, K66, of England has also joined the Fanatic/ART team and somehow managed to acquire the sponsorship of Sega. Nick thrilled his new sponsors by winning the Paris indoor event this past March. Even the jaded corporate types from Sega got so excited that they canceled their flights home to watch the last day's event.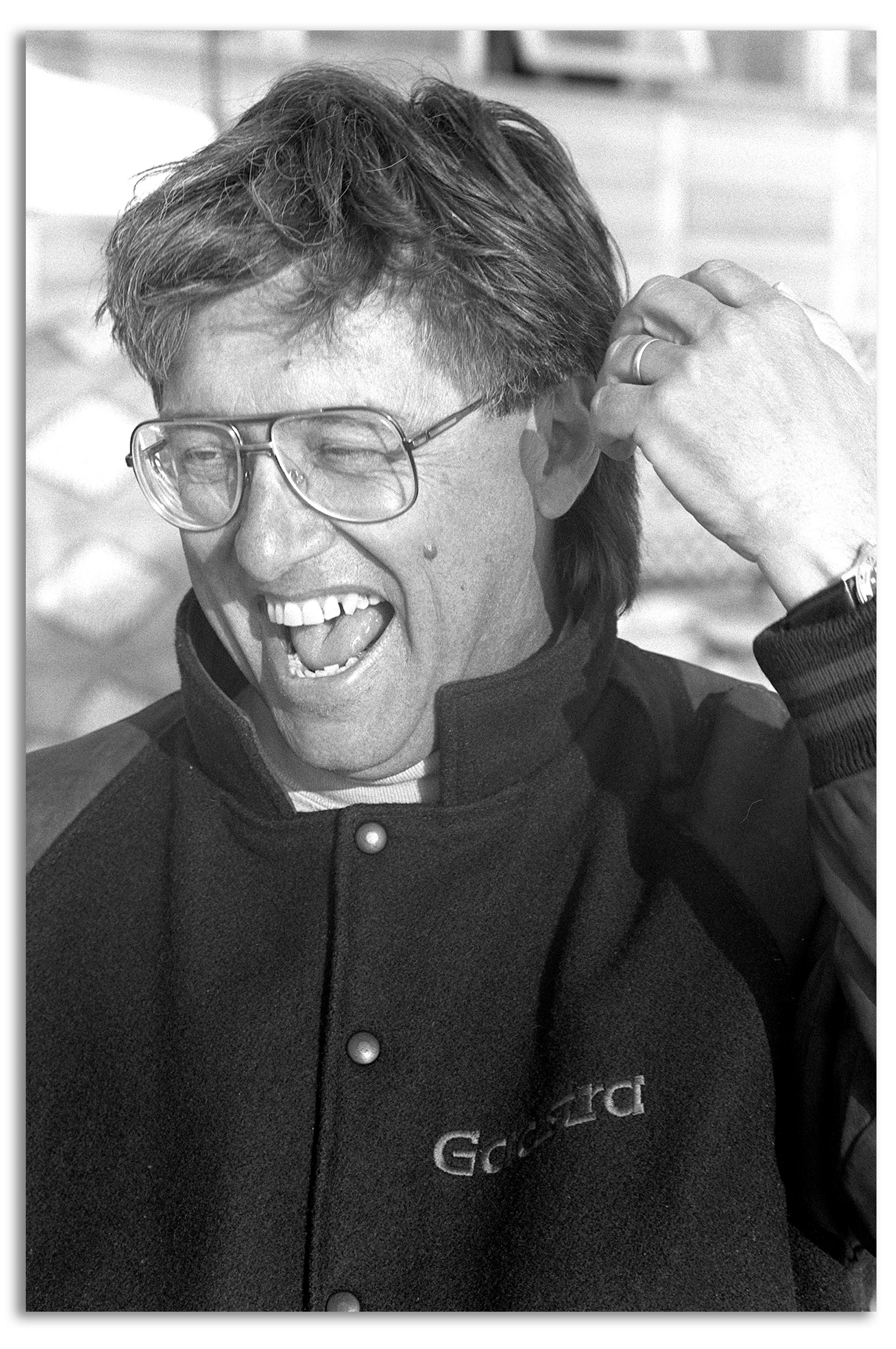 Baker won big and did it in grand style. He flew two indoor sails to Speedsigns, the company that specializes in putting vinyl graphics on sails, and had them plaster a six-foot Sonic the Hedgehog sticker on each sail, surely assisting with his eventual triumph.
A BIG SHOE TO FIT: Following the departing Gary Gorman (above), Mark Ribkoff's aggressiveness will make the difference (below).
Sudden changes in the windsurfing industry shouldn't be surprising anymore, but the rocky departure of Gary Gorman, the popular president of Gaastra USA, was unexpected and controversial. His replacement, Mark Ribkoff, was selling Nidecker Snowboards, whose US distribution, like Gaastra's, is owned by Doug Campbell, of Hood River. Ribkoff was marketing director of Seatrend before moving on to Nidecker. The 33-year-old avid sailor finished first in the amateur division of the  1993 Gorge Cup Series, and is ranked top ten in US Speed sailing. He plans to revitalize Gaastra with an aggressive and competitive approach. "I want people to be sailing and not spending their money on useless equipment," claims the new "road warrior," who's planning to bring Gaastra sails to the beach for consumers to get a true test ride.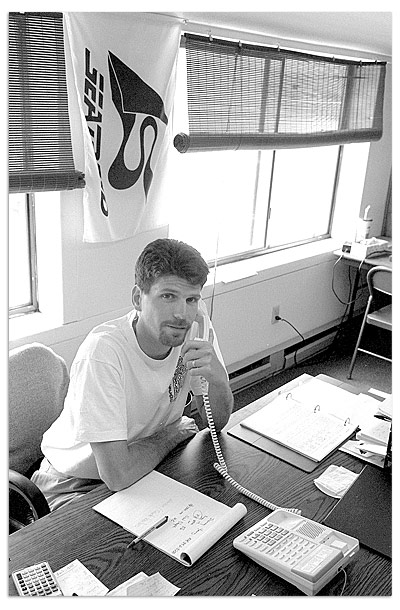 As for the popular Gorman, he is definitely not out and will be re-entering the windsurfing world with "something of a secret" in June. Whatever it is, you know it will be fun.
Speaking of "Road Warrior" and "test drives", Robby Naish is known to have a passion for fast cars. His latest is a one-of-a-kind Series I Evans. "The last time I drove the car three Kailua squad cars followed me to my house." Though Naish did not get a ticket, the experience did make the world champion realize that someday he will have to move to a place where he can put the pedal to the metal. "Or at least have a place where I can keep the car and go there to drive it." As to his old Porsche, "We shipped that to our Maui house."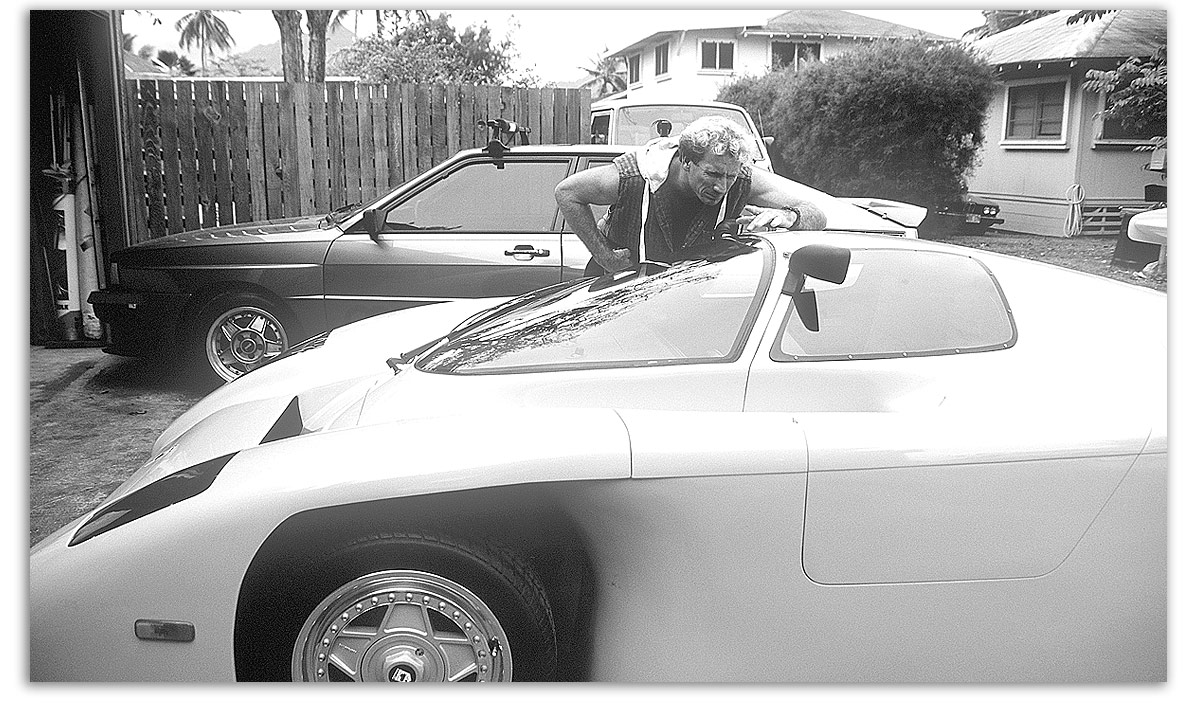 The headline on the Boston Globe Sunday Business cover says, "Flying and Floundering: Young companies cheer new products, wrestle new perils." The picture below shows a man holding a Koho Vector hockey stick. The caption says, "Fiberspar's Frank O'Brien shows off the composite shafts his company makes for hockey sticks."
Yes, Fiberspar is making hockey sticks. The company has taken its technology from windsurfing to the ice and is projecting a total of $7.5 million in sales for the company this year. "Composite shafts are a new wave for hockey," says Frank O'Brien, product manager for hockey at Fiberspar who grew up on Martha's Vineyard with one of the company's founders, Nevin Sayre.
"The carbon sticks are to hockey as carbon is to windsurfing," explains O'Brien. "It is stronger, lighter and produces a more accurate shot than the conventional wooden or aluminum sticks."
Two brands of hockey sticks are made by Fiberspar and they are to be found in the NHL, with players like Doug Gilmour of the Toronto Maple Leafs and Luc Robitaille of the Los Angeles Kings endorsing the Titan and Koho brands. The slap shot into hockey is part of Founder Peter A. Quigley's goal of branching out beyond the windsurfing mast. "Diversifying is essential to Fiberspar's future success," says Quigley, who has also got a toe in the door making tubing for Conoco Inc.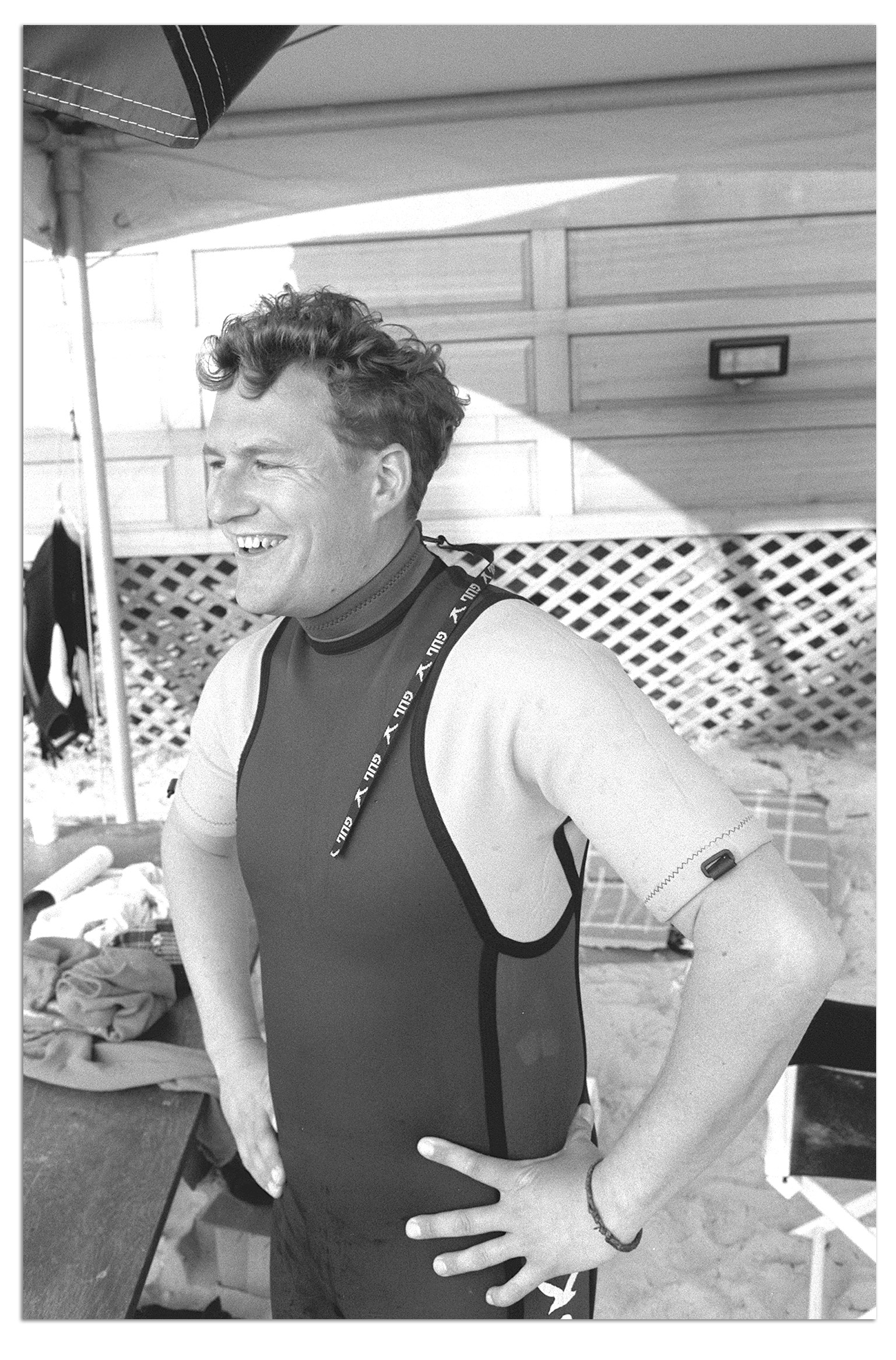 Diversification seems to be the main jingle in the windsurfing industry. No-Limitz, another company that makes carbon fiber high-performance masts, has been diversifying into other fields including the aerospace industry and even the Space Shuttle. They've made composite hockey sticks as well, but their new venture is the marketing of carbon composite snowboards. The fully structural cap construction No-Limits Snowboards are, according to owner/president Steve Maier, "super light, super strong and super fast." The four different models are all distributed through Murray's Marine.
Many major brand companies such as Mistral and Fanatic have already made their own brands of snowboard boards and accessories. Windsurfing retail shops around the world have branched into the sport big-time and professional and recreational windsurfers have taken it up. Mistral USA is also distributing M1 Magma carbon bikes and recently announced their exclusive North America distribution for Nu-Kanu Inc., a high performance kayak-like craft.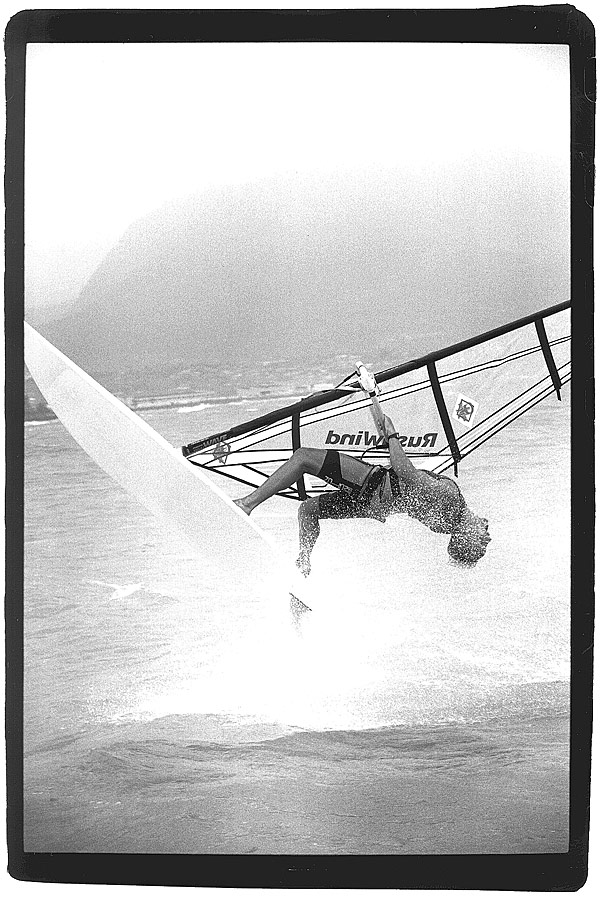 Tony Barbieri,  a.k.a. "Sergeant Loop," the legend of the Killer Loop contest, is also thinking of diversification.  Together with Kevin Williams, owner of Reactor Bar, Barbieri is teaming up to distribute Shredder products. Barbieri, who spends his winters in Maui and summers in Hood River, is a living contradiction to the notion that radical maneuvers are made for young'uns. At 31, he outloops many loopers half his age. But age is a big player when time is ticking, and Barbieri makes no exception.
Shredder products are primarily  accessories for booms and bases. An impressive array of team riders endorse the products, including Jason Polakow, Rush Randle, Sierra Emory, Paul Bryan, Kiai Katchadourian, Alex Aguera and a host of Japanese sailors. Barbieri foresees setting up a manufacturing plant in the US by the end of '95.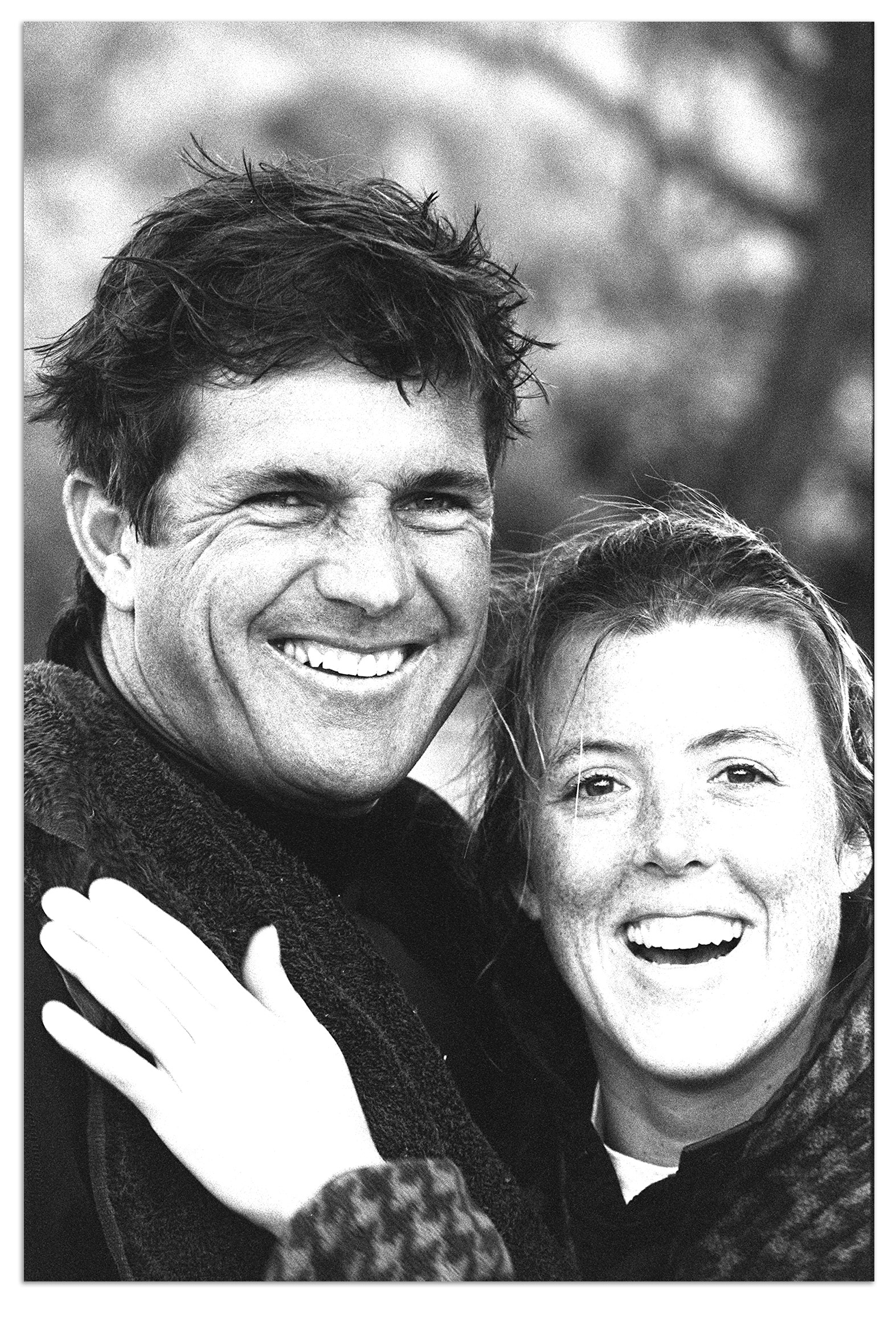 Well, if you guessed it from our last issue, the pro-ladykiller-windsurfer who is looking to diversify into marriage is none other than our favorite Cort Larned. The lucky maiden is Liz MacLean of Chicago, Illinois.
To our amazement, the dashing and well-rounded instructor of the roundabout, is blissfully happy and "constantly in awe" of the little lady. Wedding plans are set for November 12 in Florida, and the best man… who else but Tom James, the equally dashing and roundabout lady killer! We at American Windsurfer look forward to crashing the party with our staff paparazzis.
One final note, we misspelled David Ezzy's name in our previous Making Waves. Ezzy, owner of Ezzy sails, has left North Sails to venture into his own lofty dreams. A long-time sail designer in the industry, Ezzy brings more than a decade of experience into his new company.  "Mistakes like yours can kill start up companies like ours." moans the Maui-based Ezzy.
It's a nice thought. Would it be that American Windsurfer could have such influence?… some day.
American Windsurfer is about people. We believe the personalities and achievements of these individuals are the inspiration of the sport and deserve a proper forum. If you have interesting news or stories, we'd love to hear from you.
---